Youth and Family Ministry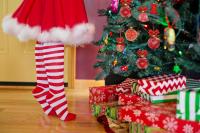 Our Youth and Family Ministry meets in the Spirit Room at 11 a.m. Parents are invited to join in the Opening Celebration. 
During December our Youth will finish up their study of the 12 Powers, present a short play, and celebrate the holidays.
On Sunday, December 19, they will cover the power of Life and decorate crocheted wreath ornaments to take home.
On Sunday, December 26, they will celebrate the holidays and discuss what comes next in the new year. Each family will receive a copy of the 12 Powers poster. 
Prayer and Fellowship
Join us for coffee, tea, cookies, and conversation in the Community Room after Sunday Service. Prayer Chaplains will be available on-site to pray with you one on one.
USC Westlake Welcomes Back Bruce Price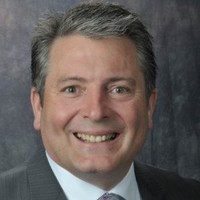 We welcome back Bruce Price to continue our Advent Series. Bruce has been a student in Unity since at least 2005.  He has served the Unity Community in various leadership roles including interim Spiritual Leader at Unity Chapel of Light in Tallmadge, Ohio.  Prior to his time in Unity, Bruce has been involved in a wide variety of endeavors.  He began as a farmer, became a collegiate athlete, a chemical engineer, an international businessman, and a facilitator of behavioral transformation workshops. Currently, he is an occasional speaker and consultant. He enjoys spending time with his partner Nikki and his son, Noah while maintaining an avid curiosity to explore the mysteries of life.
His topic for Sunday, December 19 is Joy and "A Gift of Presence." Hark, the herald angels sing, glory to the newborn king! Perhaps the greatest impact ever on human consciousness is due to the expressed wisdom of Jesus of Nazareth. What an amazing gift to humanity!  In hindsight it is easy to underestimate the impact of this enlightened soul.  Let us enthusiastically celebrate in His name!
Spiritual Practice December 19
Elements of the Christmas narrative are depicted in the Gospels of Matthew and Luke. Stories such as: The Birth of Jesus (Luke 2:1-7, Matthew 1:18-25), The Shepherds and the Angels (Luke 2:8-21), The Visit of the Wise Men (Matthew 2:1-12).  We have also adapted the Christmas story into other forms like The Grinch Who Stole Christmas, Rudolph the Red-Nosed Reindeer, Frosty the Snowman, and countless Hallmark movies. As this Holiday Season progresses, consider your favorite Holiday scriptures, stories, specials and/or movies and ask yourself what is it about them that resonates with you?  What meaning and purpose do they represent and reinforce?
 
Our Advent Series Lineup
December 19, 2021: Bruce Price on Joy, "A Gift of Presence"           
December 24, 2021: Bonnie Chase (Christmas Eve 7 p.m.)
December 26, 2021: Michele Coles (Burning Bowl)
Archives
You will find video archives of past Sunday Services on our YouTube page. 
If you prefer a written summary, please visit our Blog.